In a follow-up to June's online lecture on "climate depression," SG and InterSECtion are hosting an online lecture on climate communication.
Anne-Marie has shared her presentation slides with us, divided here into three parts (one, two, and three) due to the file size. They're full of great links, book suggestions, names, and other information to continue your research into climate communication, action, and psychology!
Talking about climate change – the problems, the solutions, the sacrifices, etc – is often met with resistance. Who's to blame? Who should be fixing it? Is it even real? This problem can easily surface for engineers and designers when they communicate with different stakeholders. Thankfully, there are professionals who are quite successful at communicating about the science behind the issues. We've asked two of them to share their experiences with us.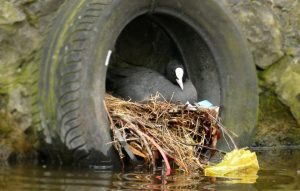 Auke-Florian Hiemstra is a biologist and science communicator at Naturalis Biodiversity Center in Leiden. His research focuses on the use of plastic in bird nests and other animal constructions.
Anne-Marie Pronk is a climate communicator and founder of klimaatzuster, through which she helps customers to develop climate campaigns, social media strategies, and climate policy instruments.