Do you feel that a sense of community has been eroded in society? Do you perhaps consider yourself one of the infamous Sigma males? Perhaps Ryan Gosling in Drive (2011) is your spirit animal? Is it any wonder that films featuring such alienated characters are often wildly successful these days? Following on from our screening of Fallen Angels (1995), we are holding an open discussion next Tuesday about loneliness in modern society.
Please come by and share your thoughts with everyone! As usual, drinks and snacks will be provided, and no sign-up is required for this event.
Where: The Nook, TU Library
When: 7pm-9pm, Tuesday the 17th of October
Who: anyone who wants to join!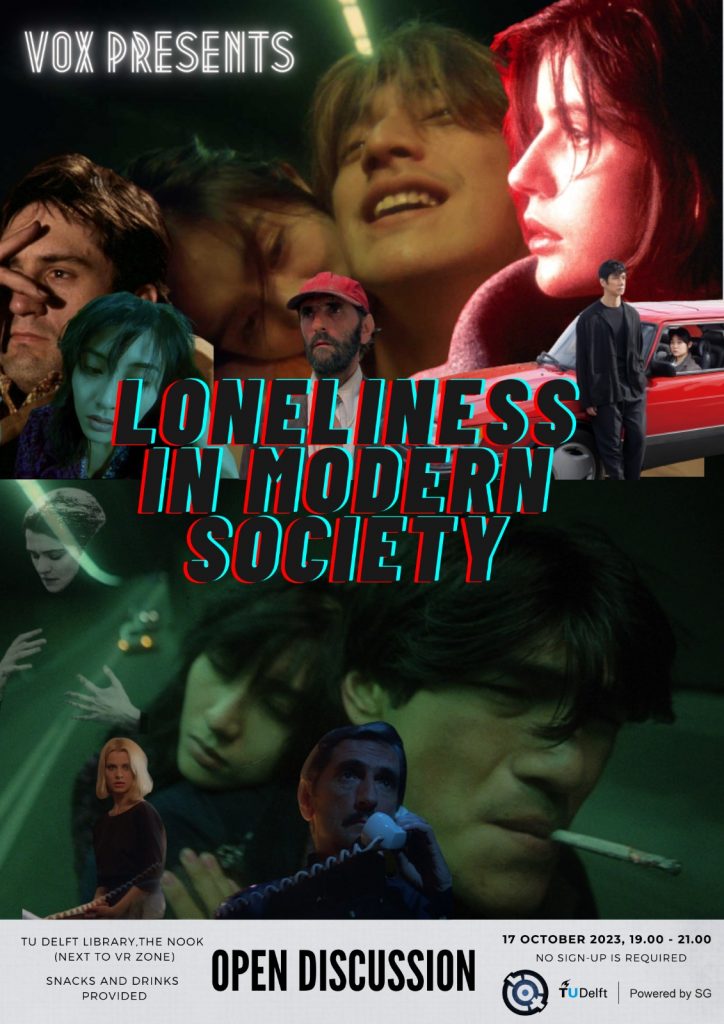 This event is organized by VOX Delft in collaboration with SG.
Visit the location's website
here
.