Reimagining the Netherlands' International Cooperation on Water and Delta Management
Why should the Dutch government rethink its water cooperation, and how do your own understanding and cultural identity matter in this? This workshop is for water students, researchers, and professionals interested in understanding the role of water expertise and in shaping more symmetrical relations between the Netherlands and their global partners in the South.
The workshop is split into two parts:
The story of the government of the Netherlands in international water cooperation. Whose knowledge dominates the ways of knowing and managing water? How is this translated into managing water? What are the impacts? Dr. Shahnoor Hasan reflects on these questions.
A discussion in small groups to share your thoughts and ideas. We'll reimagine water cooperation that does not privilege specific ways of knowing and managing water, and we'll reimagine the role of water professionals trained in the Netherlands.
Register for this event here (and for free pizza!)
---
A look at our speaker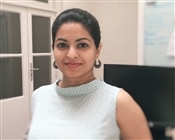 What is it like to ask a nation to rethink one of its proudest exports?
Dr. Shahnoor Hasan is a Senior Researcher/Advisor in the Department of Resilience and Planning at Deltares. She will share her experiences of her research and pleas to de-centralize the Dutch in managing water in development cooperation, and she will explain why the Dutch government's strategic policies and decisions allow less room for meaningful collaboration and mutual learning with other countries.
Finally, we want to delve deep into your position and bring forward your imagination for rethinking  the Netherlands' international water and delta cooperation using decolonial lenses. We'll split up into small groups for an open discussion on the roles of water professionals – researchers, practitioners, and governments. First you will reflect on the individual dispositions that a water expert trained in the Netherlands should develop for engaging on the same foot with others. How to increase the awareness of not privileging one form of water knowledge and expertise over others in understanding how to manage water at a specific context? How to translate a specific form of water expertise in different cultural, societal, and historical contexts? How to diversify ways of knowing and managing water?
This event is brought to you by Studium Generale and the Decolonial Working Group of the TU Delft. Join us as we open the floor to questions and conversations on decolonising research, and meet with other students and staff who are interested in the topic.