The TU Delft Sustainability Community is a combined effort of all student organisations at TU Delft concerned with sustainability. Together with Circular Delft, they are hosting a lecture on Circular Economy 101 by Ken Webster, Head of Innovation at The Ellen MacArthur Foundation and famous for his TEDx talks. Come listen to his introduction to the concept of the circular economy on Thursday, June 4th, from 16:00-17:00 in the Joost van Grintenzaal @ IO faculty!
Afterwards there will be drinks and also a special surprise for all participants. So make sure you join. See you there!
Check the International Festival of Technology website for more info: http://www.ifot-delft.com/index.php/en/events/ken-webster-circular-economy
And on Facebook: https://www.facebook.com/events/396451873880540/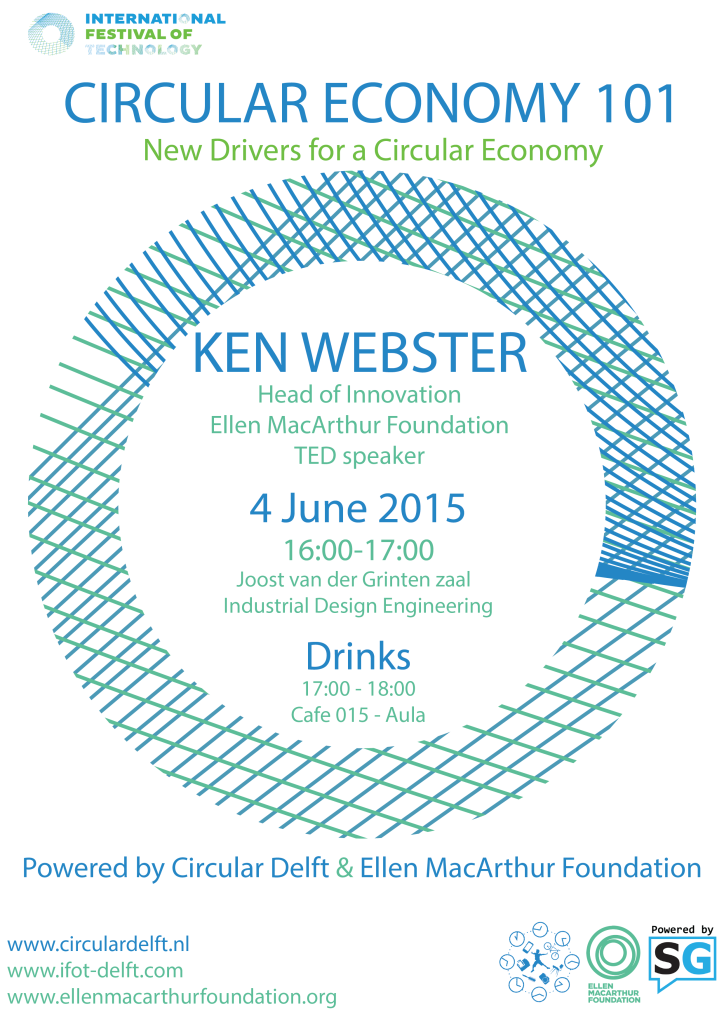 Visit the location's website
here
.