"Write what you know" is a common adage amongst writers. But how do you get to know things? Observing the world around you can offer endless ideas and insights, as well as serve as an inspiration for new writing concepts. In this workshop, you will learn how to pay closer attention to the world around you and how to turn what you observe into stories.
For all the budding writers in Delft, we're hosting an interactive workshop with editor and journalist Molly Quell, who also heads a creative writing group in the city: the Delft Writing Group, sponsored by SG.
Take a look at the other workshops offered in this series by Studium Generale. You can sign up for any and all according to your own preference.
November 30th, Poetry
December 7th, Philosophical Writing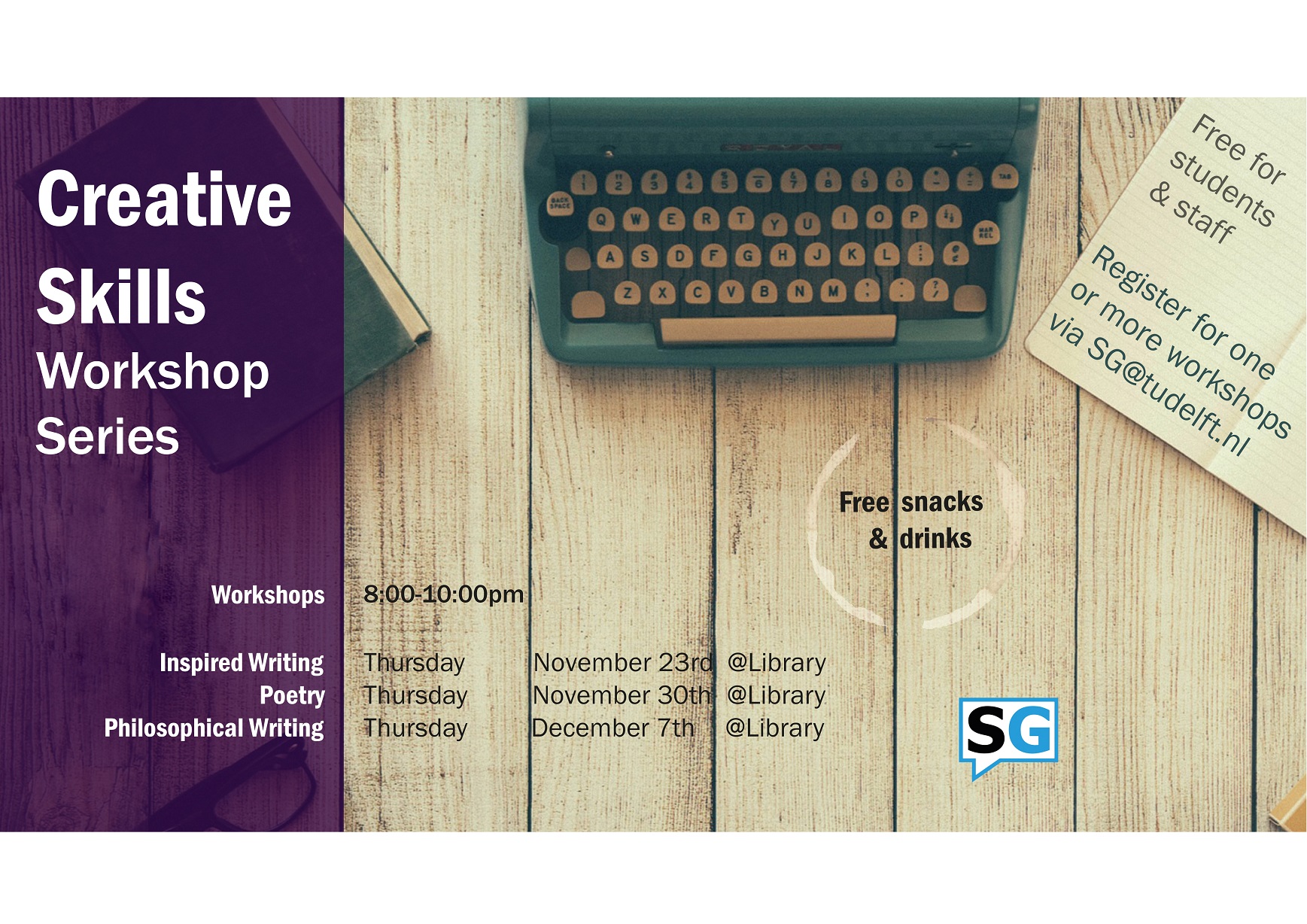 Visit the location's website
here
.