The Hyperloop: an ultra-high speed method of transportation as unveiled by Elon Musk, of SpaceX, Tesla motors, and PayPal fame. It is meant to cut travel time and reduce the ecological footprint of long distance travel in the world. TU Delft students have responded to an international design competition for the Hyperloop, and on the 22nd of January, the TU Delft Hyperloop team will reveal their vehicle! Join us in the Auditorium of the TU Delft for this milestone in their journey towards the SpaceX Hyperloop Competition in California.
More information on the competition:
http://www.spacex.com/hyperloop
For the trailer click here:
https://www.facebook.com/delfthyperloop/videos/999673136757242/?theater&__mref=message
Click here for the Facebook event page:
https://www.facebook.com/events/428358760695100/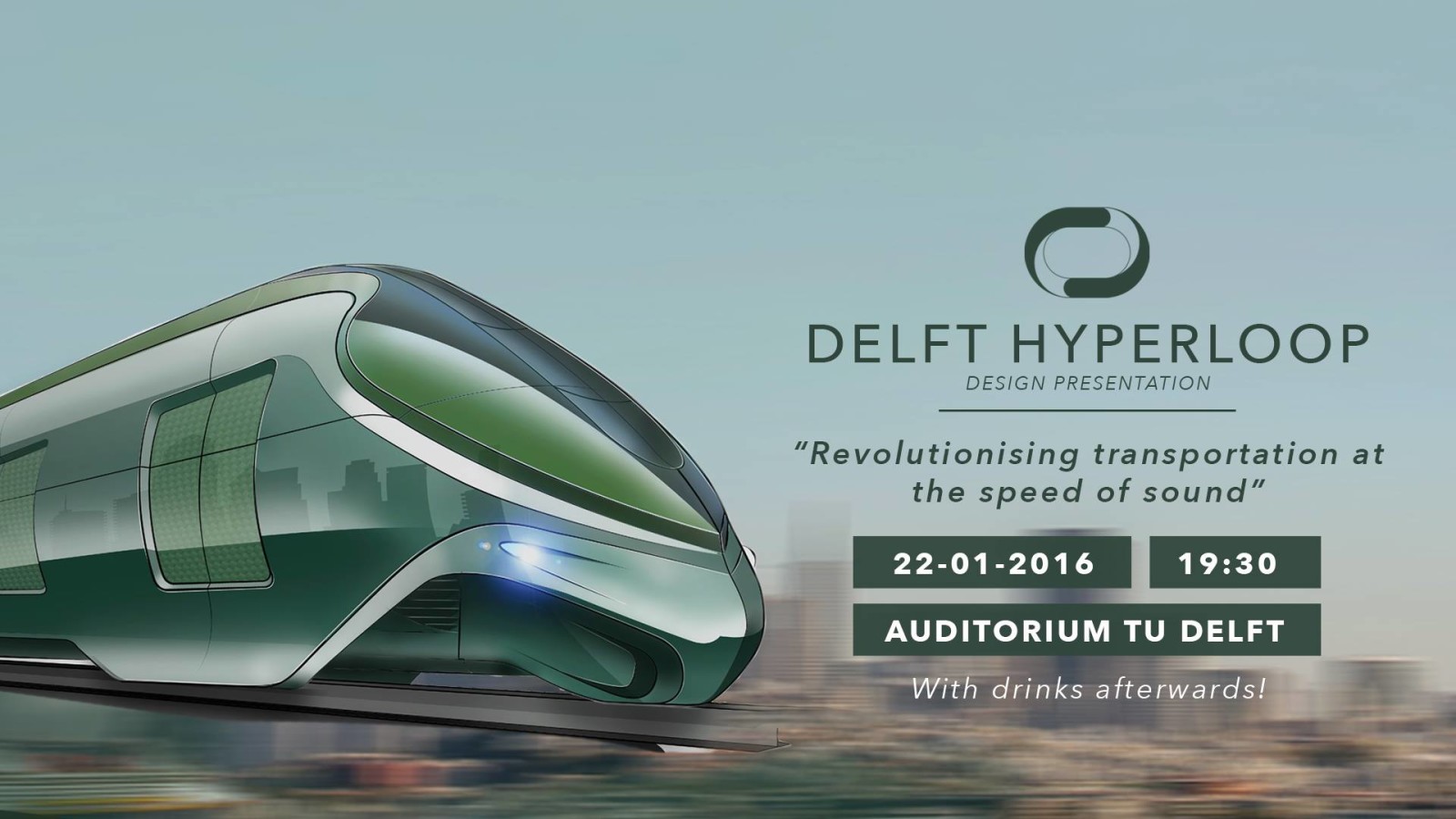 Visit the location's website
here
.