It's corona time: which means, time to revolutionize everything we think we know about debate tournaments! In keeping with the digital trends, and with the health concerns of our participants in mind, Delft Open is moving online this year…
Come experience this new version of Delft Open, as we at TU Delft try to use all our nerdy knowledge to make your experience as smooth and comfortable as we can!
Go to the Delft Open website for information on registration and costs. All important news will be updated on the Facebook event page in the coming weeks, as well as on the webpage.
Note: please contact the TU Delft Debating Club via Facebook or email (debating@tudelft.nl) for access to the online finals!
Location
Due to the corona crisis, Delft Open 2020 has moved online. The event will be held on the discord platform: we are working very hard at a beautifully customised server, so get your accounts and microphones ready!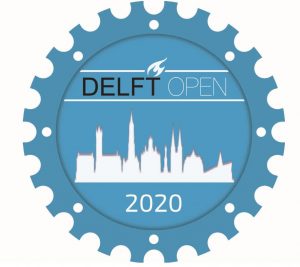 The Delft Open Debating Tournament 2020 is organized by the TU Delft Debating Club, sponsored in part by SG