Lunchlezing over TTIP, ofwel het Transatlantic Trade and Investment Partnership, het vrijhandelsverdrag tussen de VS en de EU waar controverse over bestaat. Sophia Beunder en Jilles Mast van het Platform Authentieke Journalistiek geven hun visie op het verdrag dat de levens van alle Europeanen zal gaan beïnvloeden. Zal iedereen hiervan profiteren of wordt onze democratie tenietgedaan doordat grote bedrijven meer macht krijgen dan gekozen regeringen? Dat is de vraag die 28 mei beantwoord zal worden.
In veel Europese landen protesteren burgers, maar in Nederland is er – behalve een aflevering van Zondag met Lubach – nog maar weinig aandacht voor. Klik hier voor de mening van Arjan Lubach.
Hier de link naar de Facebook event pagina.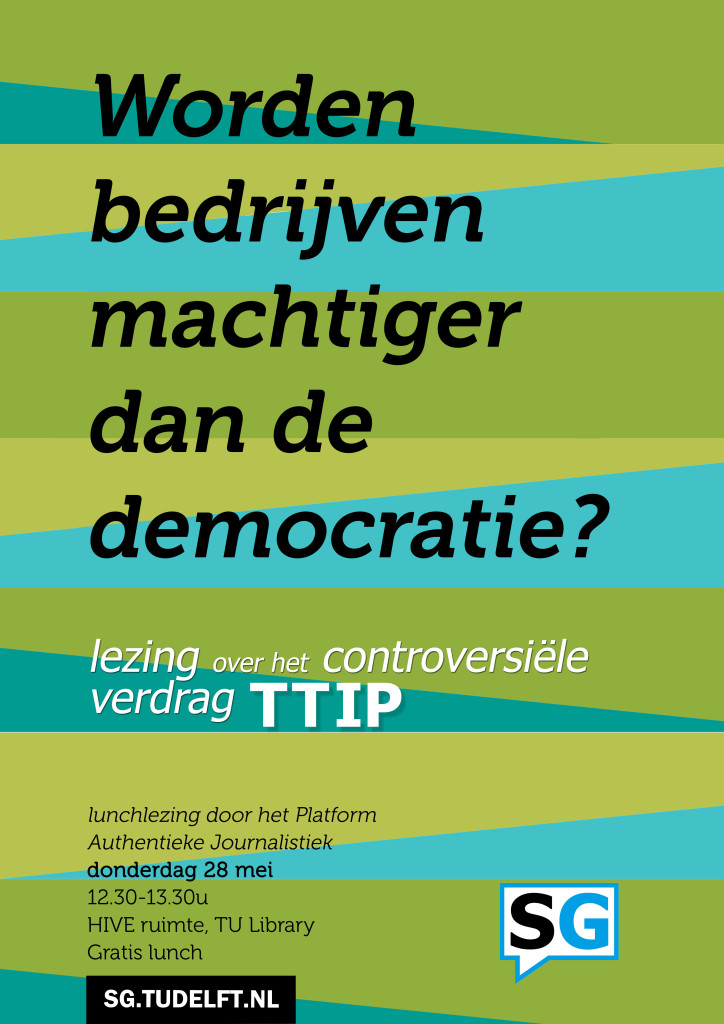 Visit the location's website
here
.