What is it like to be an engineer in India? What kind of cultural differences are there, what should you absolutely never do, and how far can you get with a typical Delft attitude?
Students4Sustainability, the Indian Students Association Delft, and SG are hosting a lunch event where students from different backgrounds will talk about their expectations and experiences as engineers in India. They will tell about their projects, about the culture, about their successes and failures. There will be plenty of opportunity for interaction, to share stories, and to eat free food.
This event is for all students, Indian, other internationals, and Dutch students who are interested in India. The lecture will provide insight into cultural differences: what it's like to be an engineer in India, and what it's like to be a foreign engineer (student) working in India. What perceptions and misconceptions are there about the culture? This is especially interesting for students who want to do projects abroad in India.
We'll meet on the ground level of the Auditorium in the Aula, in front of the big podium.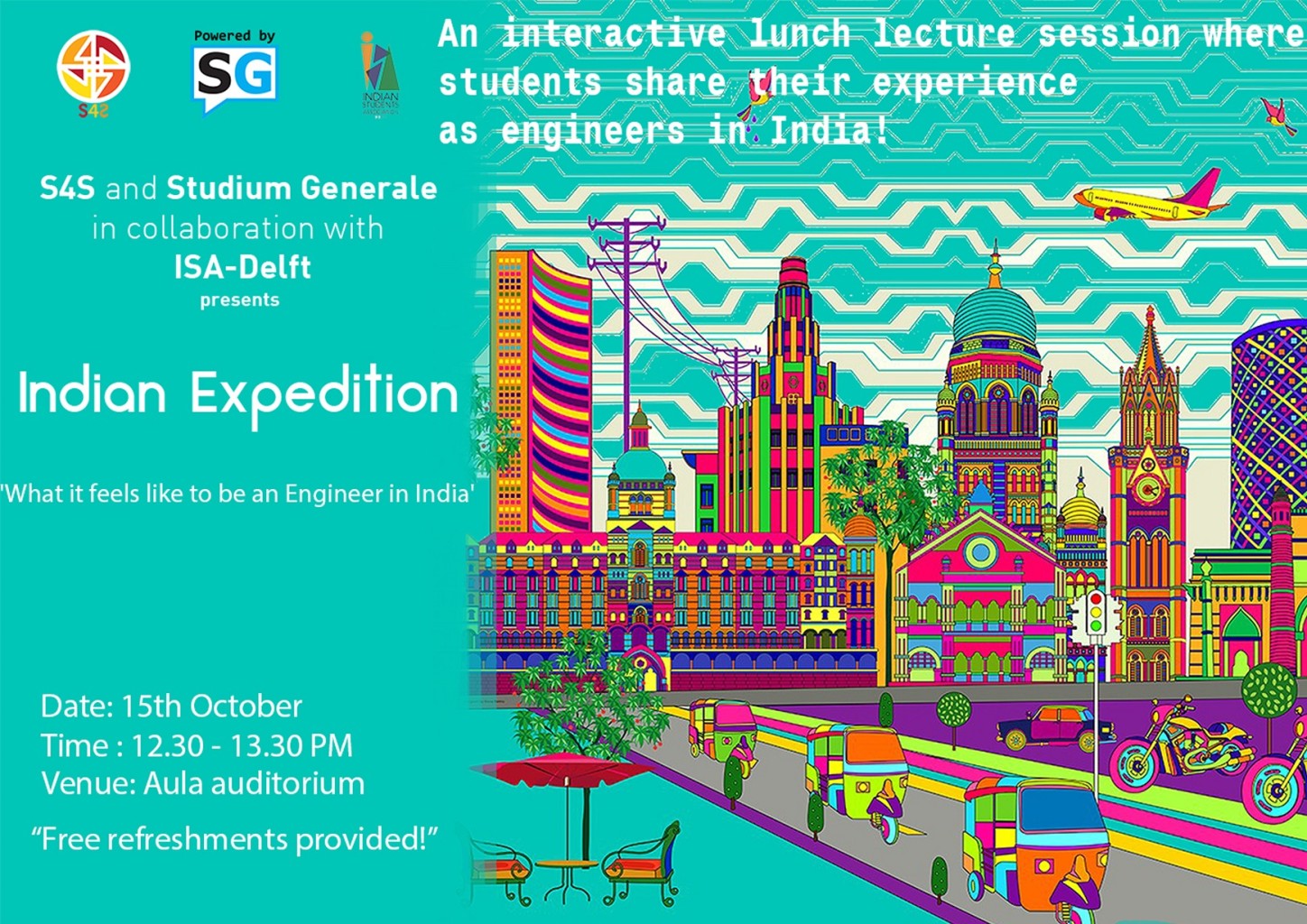 Visit the location's website
here
.