Recording:
Lebanon: Life in a Refugee Camp
LEBANON THROUGH THE EYES OF A STUDENT
By Marijke Panis
Entrance free/free sandwich
Last summer a lot of things happened in Europe; it made civil engineering student Marijke Panis realize that we all have to live with insecurities. Although we have only recently been experiencing a sense of insecurity in Europe, we are all well aware that there are countries in the world that have been torn by wars for centuries.
Marijke spent her summer working 3 days a week in a Syrian refugee camp in Lebanon. During 6 weeks, she witnessed how Lebanon copes with the influx of millions of refugees. At the same time, she experienced a completely different culture. Despite Lebanon's long history of wars – traces of which remain visible while walking down the streets of Beirut – she got the feeling that what ultimately prevails is the people's will to move on and rebuild their beautiful, promising city.
During this lecture Marijke will share her experience and insight on how flawed our perception of the Arab world sometimes is.
On Facebook: https://www.facebook.com/events/198180657296368/
---
This lecture is brought to you by SG and AIESEC
AIESEC is the largest youth-led non-profit organization in the world: it strives to empower and develop the leadership potential of young people thanks to volunteering projects and professional internships abroad. Created by AIESEC the Netherlands, the Nour project offers students a unique opportunity to discover the beauty of the Arab world first-hand by volunteering in the Middle East or North Africa. By sharing their experiences after their return, Nour participants help overcome harmful prejudice, distrust and misconceptions between Arabs and Europeans. The Nour project sheds a different light on the Arab world, and hereby fosters cross-cultural understanding.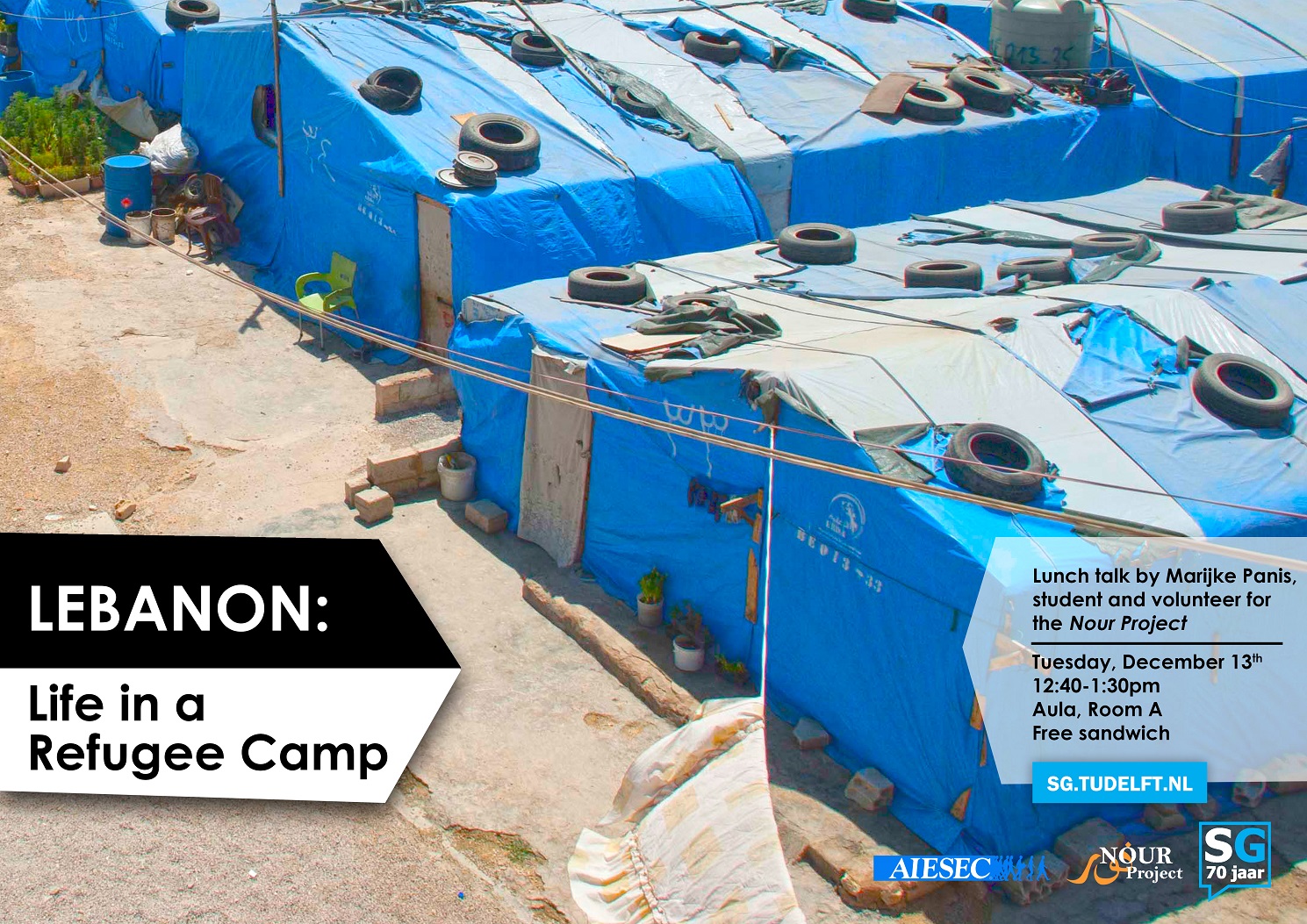 Visit the location's website
here
.