Politics today seems to place an ever-increasing emphasis on the ability of politicians to rile up a crowd with bold words and big promises. What will be the effects of increasing populism on our Democracy?
Join us as we start a discussion of the history and practice of populism, as well as discuss some recent examples in the Netherlands, in Europe, and abroad.
After a presentation by dr. Dario Fazzi, the TU Delft Debating Club will also be offering a workshop on rhetoric and the art of speaking to crowds, where everyone is welcome to practice their speeching skills to become a true demagogue themselves.
All are invited to join us for an evening of thought-provoking discussion and speaking games designed to bring out the micro-demagogue in all of us.
TODAY'S SPEAKER
Dr. Dario Fazzi works as Assistant Professor of US and Environmental History at Leiden University and as Senior Researcher at the Roosevelt Institute for American Studies in Middelburg, the Netherlands.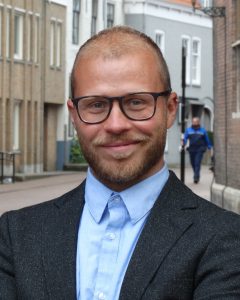 This event is organised by TU Delft Debating Club in collaboration with SG
Visit the location's website
here
.