Abdel, 23 years old, is a former law student from Aleppo who lives in the Netherlands.  He can't risk returning to his country because he is on Assad's black list. An eyewitness account of the history of Syria, the current situation, and its complex local and international politics. Followed by his own hopes and ideas for the future of his home country.
Accompanied by a photo exhibition in the Aula entrance (Monday November 21st – Thursday December 1st): a series of photo's by Abdel's friend Fouad Hallak who escaped Aleppo earlier this year.
Facebook: https://www.facebook.com/events/326568377715176/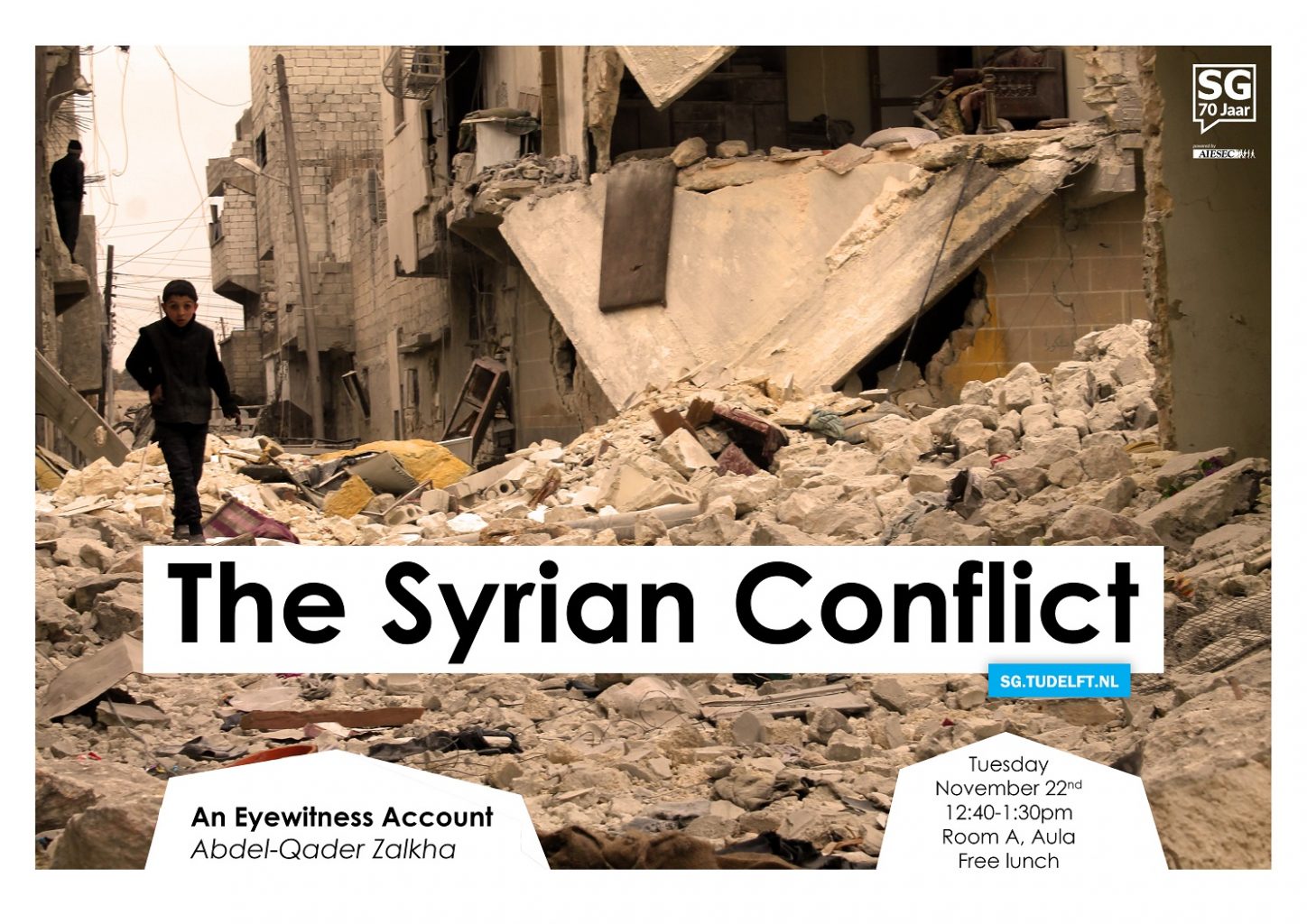 Visit the location's website
here
.