VOX Delft, the association for critical and creative thinking, is hosting their first open discussion night of the academic year. The topic is a golden oldie that is as relevant as ever: is privacy dead?
How much information are you willing to share? We live in a world where some degree of individual privacy has been foregone to make our daily lives more convenient and to get a personalised feed on a social media platform. Join our discussion to explore where to draw the lines. Or has the line been crossed already?
As usual VOX provides drinks, snacks and an open environment to express your opinions. Please sign up here so we know how many people to expect!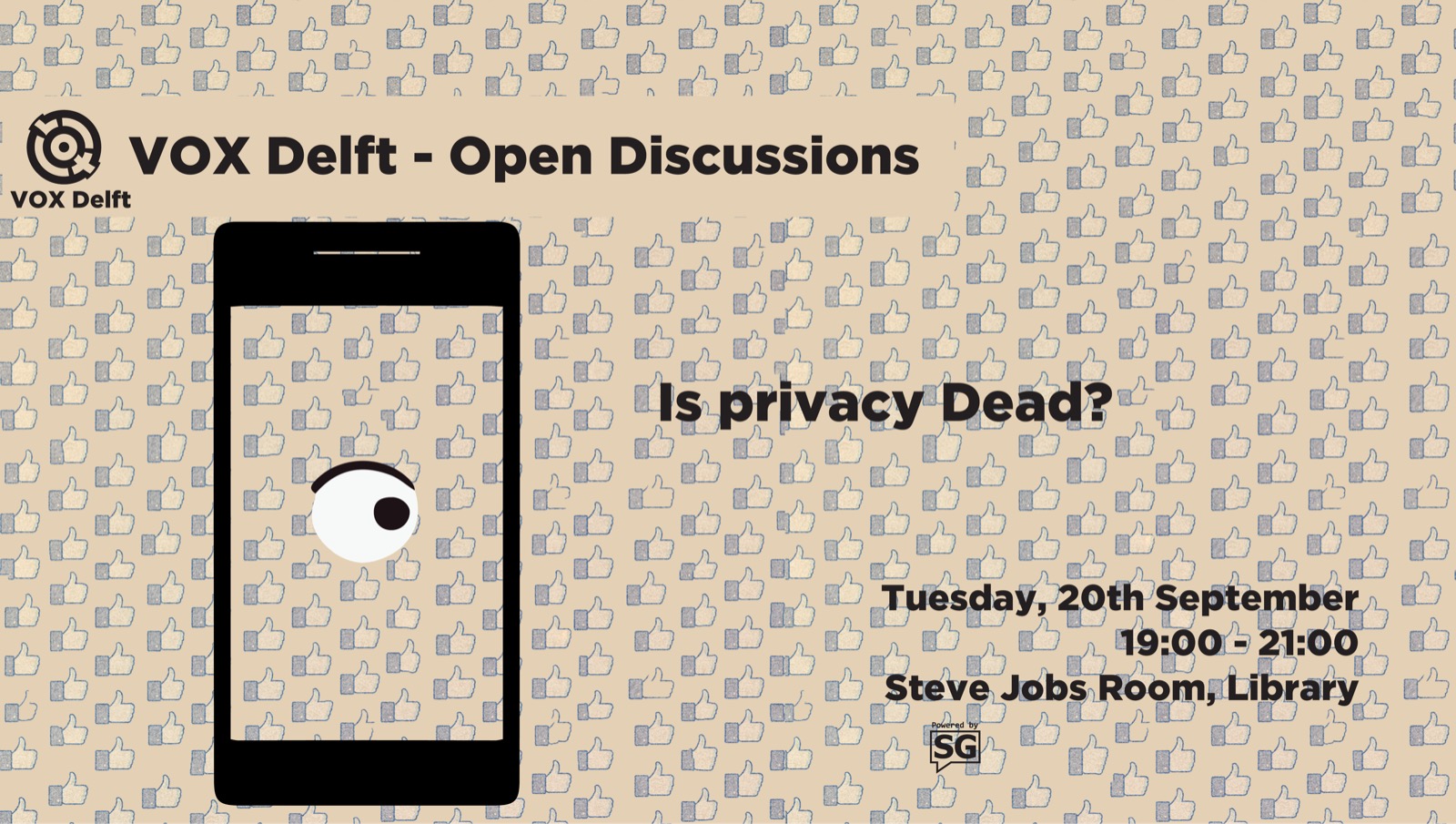 This event is organized by VOX Delft in collaboration with SG