Studium Generale's event space in the TUD Library
When you enter the main hall of the TUD Library, you'll find the Nook at the right hand corner of the open space. Drop by for SG's more informal, intimate events, plus workshops, surveys, and weird art installations. And don't forget to share your thoughts on the public comment walls.  
SIGN UP FOR THE NOOK NEWSLETTER – get (bi-)weekly updates on events in the Nook.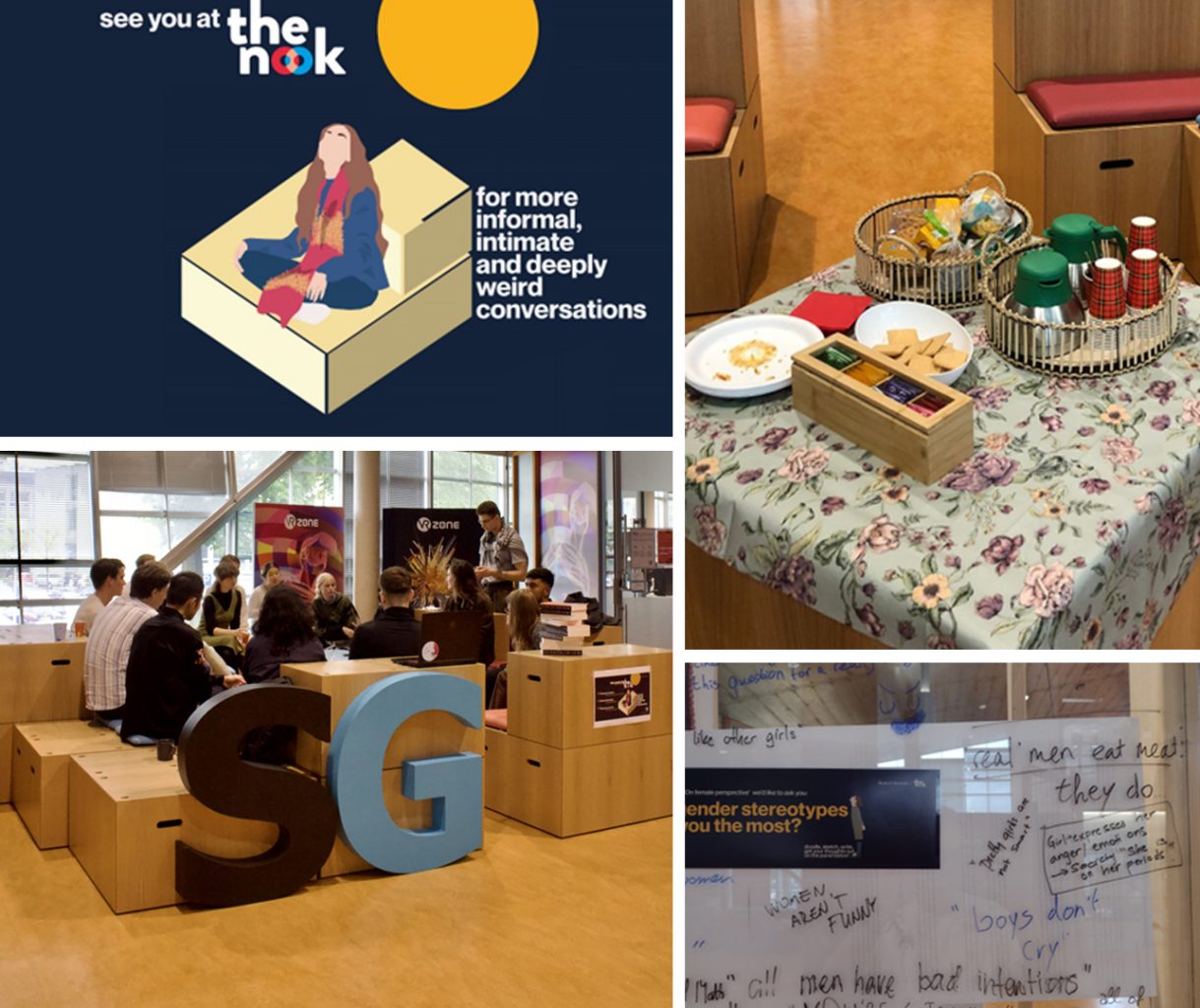 NOOK EVENTS
What would you like to talk about: the news, literature, film, social issues, philosophical questions, creativity? We've got a bit of everything at the Nook and we invite you to try it out. In Q2 these events will take place more or less every other week. Sign up for the Nook newsletter to get your (bi-)weekly updates on events.
Media Breakdown on Mondays: discuss the recent news and how to deconstruct it with former journalist and current head of SG Leon Heuts.

 

Existential Tuesdays: get more confused about life in these short philosophical discussions.




Book club: read and analyze a new book each quarter

.

Plus creative writing workshops, book swaps, social and ethical discussions, and more! 

 
See you at the Nook!