Due to the COVID-measures the book club meet will take place online instead of in the Library!
Join the free book club organized by VOX Delft, SG, Hesiodos magazine, and the TUD Library!
Over the next few weeks we'll be reading the novel The Master and Margarita by Mikhail Bulgakov. A literary masterpiece that satirized life in Stalin's Soviet Russia. Join us on Tuesday, January 4th, in an informal conversation about the book's themes together.
Register for this book club session here (free). We have ten free copies of the book to give away to the lucky few! (We'll chose 10 random names and notify them by email)
For the rest of us there are eBooks, audiobooks, and hardcopies available at (online) retailers for around 10 euros.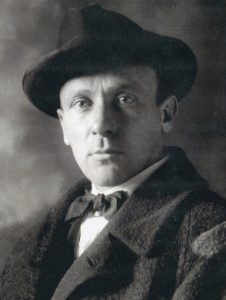 Something to get you started:
An animated overview of the book (spoilers!) on YouTube, reflecting on his writing process, humanity, memory, consciousness, and more.
A slightly creepy and gruesome animation about the author on YouTube