PLEASE NOTE: this event has been postponed from January 18th to February 15th.
---
Join our new free reading club about History, Technology, and Culture! This group is open to everyone, including students, staff members, and their partners.
In our first meeting, we will be discussing our impressions of the book Amsterdam: A History of the World's Most Liberal City, by Russell Shorto.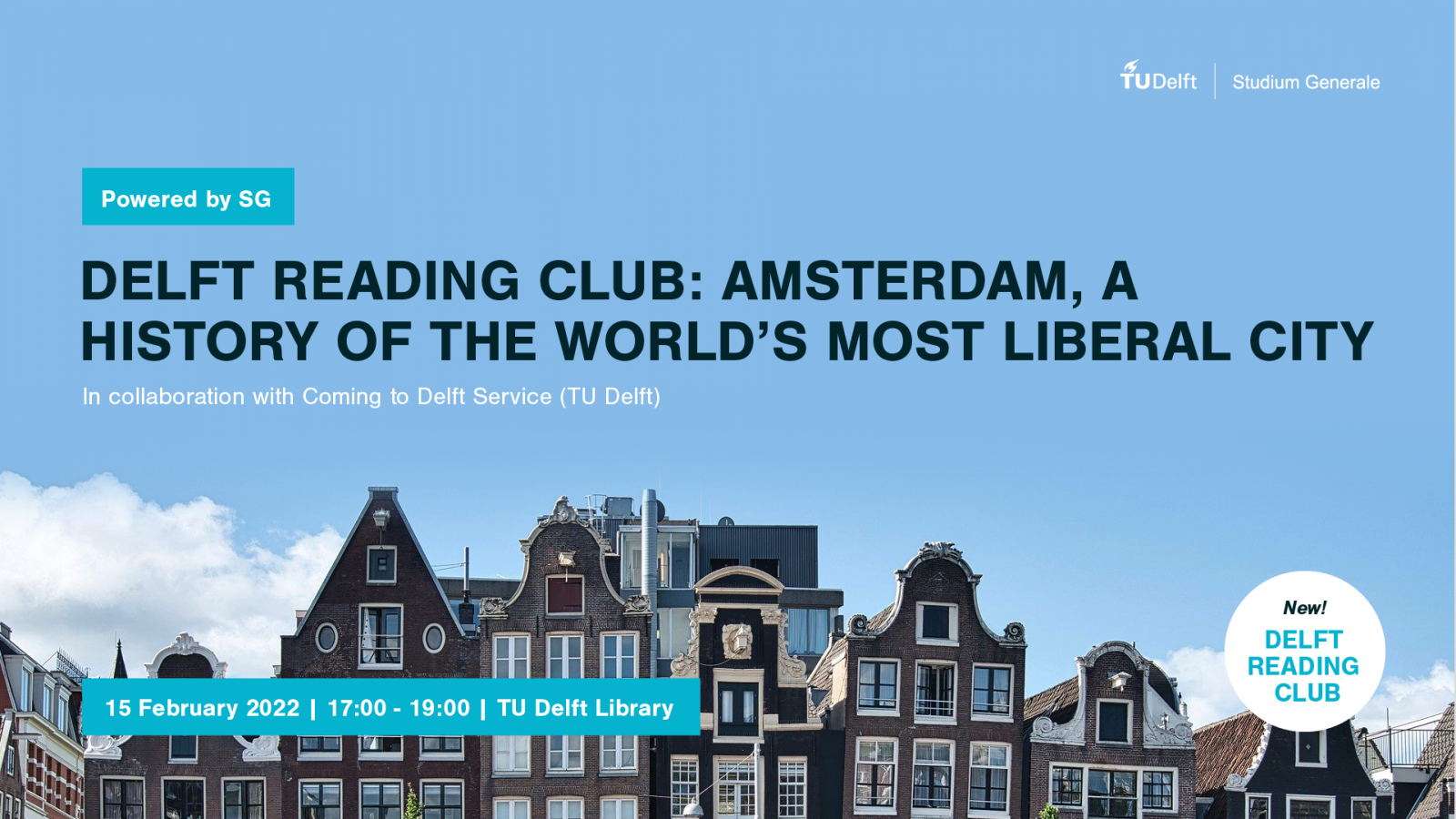 Praise for the book:
"The story of a great city that has shaped the soul of the world. Masterful reporting, vivid history – the past and present are equally alive in this book." James Gleick, author of The Information: a History, a Theory and a Flood
Sign up for the book club through our Evenbrite page. The first 10 persons to register will receive a free hard copy of the book delivered to their doorstep. For the rest of the participants, there are ebooks, audiobooks and hardcopies available at (online) retailers. There is also one copy of the book at the TU Delft architecture library.
At the end of the session we will collect your suggestions and possible book titles for future book club meetings.
Before the meeting you can check any of these introductory videos about the history of  Amsterdam:
This Reading Club event is brought to you by SG and the Coming to Delft Service.
(For the VOX Book Club, please look here.)
Visit the location's website
here
.