Join us for an evening of film, talk, and conversation! Register through the X TU Delft website (free).

19:30pm – Talk & Essay Film by Sami Hammana
20:15pm – Talk by Antoin Deul: colonial violence in past and present technology
20:35pm – Interactive discussion: dilemmas of engineering.
Whether it is the hazy image of a worker walking transoceanic distances – manually unspooling their undersea-cables from the reel of a steel-hulled ship; or, the cartographic imagery of those same cables, laying across the navigational routes of 16th and 17th century colonial wooden ships. The film '~~~~' engages with these images – 'partial' or 'imperceptible' in their own ways – with the aim of aesthetically elucidating the complicity of contemporary maritime technology with colonial violence. 
Sami Hammana (NL) draws parallels between the Dutch colonial past and current financial practices that are spreading globally through undersea cable networks. The hypothesis of his research project is simple: there is no functional difference between the colonial practices of the Dutch East India Company fleet and the contemporary speculative market economy that is propagated across the globe via submarine cables.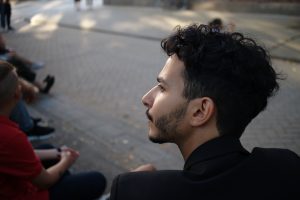 As in colonial times, the negative impact of our technological civilization on nature, culture, and marginalized people is often hidden from view. During his decades as a chemical engineer, Antoin Deul was involved in large water management projects around the world where he witnessed the violence and destructive side effects of this technology. Along with his experience, Antoin adds a perspective on colonial history and the lens through which it can be seen at work today.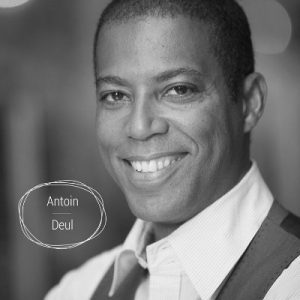 After the film and talk, Sami and Antoin will join in conversation with the room. Reflecting on the colonial framework that they've introduced, we will investigate questions and dilemmas about modern technology, power structures, and how to make the invisible visible. E.g., can we just do whatever we want in nature? Is (some) technology inherently colonial? And what does this mean for your future as an engineer, designer, or architect? 
This event is organized in collaboration with X TU Delft
Visit the location's website
here
.