Recording:
Japanese Culture & Philosophy: A Brief Introduction
Japanese philosophy has many different traditions that have together woven a fascinating tapestry of meaning and perspective. Think of Buddhism, Shinto, the samurai warrior's code, and the modern salaryman's work ethic. To a casual observer, this mix may seem wildly diverse, complex, and different to our own. Where to begin?
To start us off, Fréderique Petit will take us on a brief tour of familiar Japanese cultural expressions to show how different philosophical traditions have been rooted in everyday life. We'll get a grasp on everything from manga to ramen, Zen gardens and karaoke.
After this lecture you can consider yourself prepared for part 2, where we'll go more in depth into contemporary Japanese philosophies of nothingness.
Register for free via Eventbrite.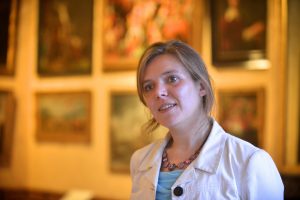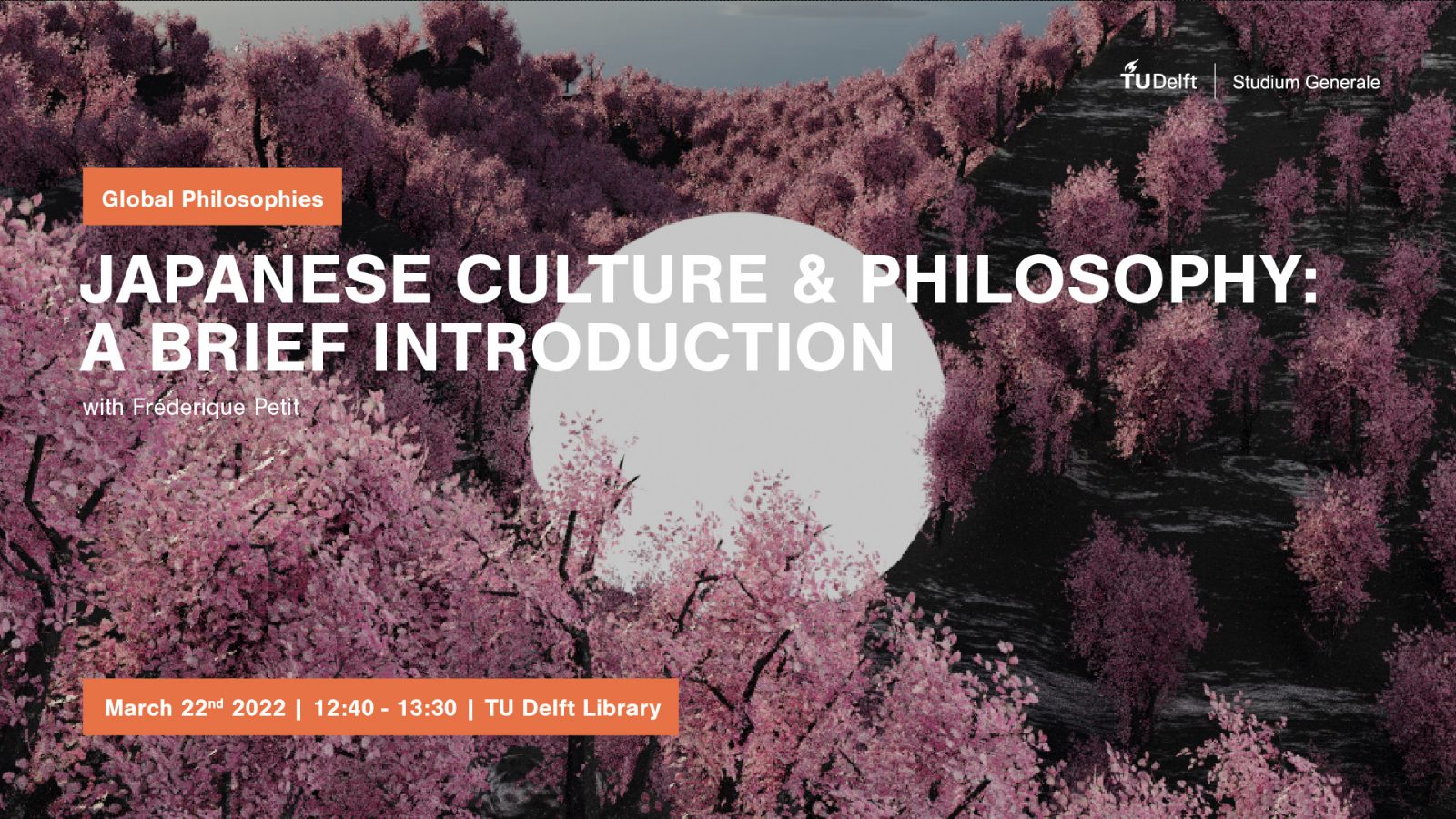 COVID-19 REGULATIONS
This lunch lecture in the Orange room of the TU Library is organised in line with current COVID-regulations applying to the TU Delft. Don't forget to bring your face mask: wearing a face mask is required while moving around in the Library and while seated. During the event, you are asked to adhere to the 1.5m distance rule. A QR-code is not required. If you have registered for the event, a small lunch will be waiting for you upon arrival. See you there!
SG's GLOBAL PHILOSOPHIES LECTURE SERIES
Who am I? What is a good life? And how do you build a just society? Philosophy asks the big questions in life, but the answers of course are diverse. In the West we look to different thinkers and theories than in the East or the South. What else is there beyond Plato and Nietzsche? Studium Generale will introduce you to a series of different philosophical traditions from China, India, Africa, and the Americas. An acquaintance with other ways of thinking, but also with believing, seeing, and feeling, through philosophy, poetry, theatre, music, and other forms of art.  
Visit the location's website
here
.