Recording:
Out of the Lab
Science Communication: How to become a famous scientist and where to start
Always wondered how to get your research into the newspapers? What determines who gets on the stage of YouTube channel "the University of The Netherlands?" What the most effective way is to communicate with people who aren't experts in your field? How to reach that one group of people that never shows up at your evening seminars? And how your university can help you reach audiences beyond your regular peers?
In the afternoon of July 15th Delft University's own dr. ir. Rolf Hut will bring together a collection of experts from all corners of the Science Communication world. Prof. Ionica Smeets will uncover what her research outcomes tell scientists about how to communicate with non-scientists. Freelance journalist Enith Vlooswijk explains how her world works: translating scientific discoveries for a broad newspaper audience. dr. Sam Illingworth uses poetry to reach target audiences normally not reached with science communication and might invite us to rhyme a few lines about our own work. Dr. Yvonne Smit, editor in chief of science communication Youtube Channel The University of the Netherlands, will tell how she selects the scientists she invites on her stage. And finally ir. Michel van Baal, Head of internal and external communications at Delft University will talk about the different ways that the university and its staff can help you in reaching audiences beyond your peers.
The event will be followed by drinks (borrel) in the I.d-Kafee across from the Teaching Lab.
Register by mailing sg@tudelft.nl
Come and join us July 15th for an afternoon of getting to know the world of science communication!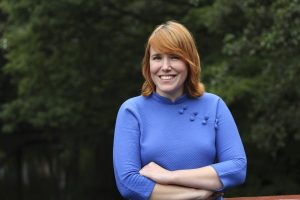 Prof. Ionica Smeets holds a chair in science communication at Leiden University. In her research she studies the communication between experts and lay-people: what is and what isn't effective science communication. Next to a professor who studies science communication she is also a great practitioner of science communication. She writes columns in, among others, "De Volkskrant", she hosts the "National Science Quiz" and has published numerous books including her latest photo-comic-book explaining scientific factoids in a lighthearted manner. Prof. Smeets will share her latest research on what is and isn't effective in communication science.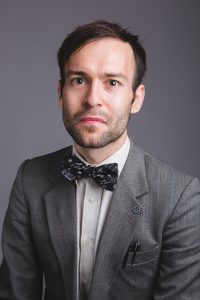 Dr Sam Illingworth is a Senior Lecture in Science Communication at Manchester Metropolitan University, where his research centres around using poetry and games to facilitate dialogue between scientists and non-scientists. In particular he is interested in how the creative arts can be used to facilitate meaningful two-way conversations. You can read more about his research on his website: www.samillingworth.com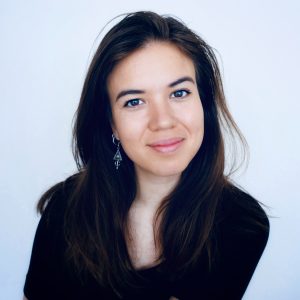 Ir. Yvonne Smit is the editor-in-chief of the platform Universiteit van Nederland. After finishing her PhD in Physical Geography at the Utrecht University, which she will defend at the end of this year, she decided to follow her passion and become more active in communicating science. With the Universiteit van Nederland she facilitates a 'stage' for scientists to share their knowledge with a wider public and help people make better choices for themselves and society. Universiteit van Nederland is a non-profit organisation and is currently working together with the AD newspaper, and has collaborated with National Geographics, NPO and more. An English platform will be launched next year. For more information go to www.universiteitvannederland.nl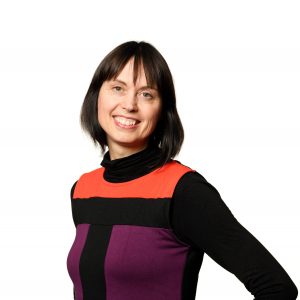 Enith Vlooswijk is a science journalist with an anthropological background. She likes to investigate science and technology with an eye for social and cultural context. Apart from that, Enith is a driven fact checker for De Volkskrant and Nieuwscheckers.nl, writes columns for several media and dreams of drawing her first comic novel on science. (www.enithvlooswijk.com)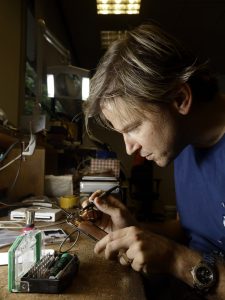 Rolf Hut is an assistant professor in Water Resources Engineering. His research on using household applianced to measure water and weather data got picked up in the media which kickstarted a side-career in communicating science to non-scientists. His work includes writing columns, appearing on public radio and making a documentary on escaping from Alcatraz prison. In this line of work he met experts on science communication, from fellow scientists studying science communication to science journalist writing for newspapers. From these experts he has learned a lot and with this symposium Rolf wants to share the knowledge of this network with fellow scientists in Delft. Foto © Sam Rentmeester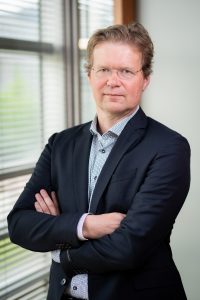 Once a Rocket Scientist, Michel van Baal is now helping scientist to communicate their field to the general public. Why is 'anything with poo' so irresistible for journalist? Why is it so important to understand the inner-caveman of your audience? Why is carrot such a powerful word, and innovation so useless? And why must scientist at least understand how politicians, and especially populist, use framing, before they engage in a discussion in the public arena? From his broad experience with media, and about 1000 media training sessions over the last 10 years, Michel will give you the ins and outs.
Visit the location's website
here
.