Recording:
reinvent-money-2016: Defining the next step in the evolution of money
Part 2
Part 3
Reinvent.Money and Studium Generale have teamed up to organise three cutting edge discussions about the Euro, Banks and Central Banks.
Welcome
16:00 Word of welcome Coen Vermeeren (TU Delft Studium Generale) and Paul Buitink (founder Reinvent Money)
Part I What is the role of banks and central banks in the digital age?
16:10 Keynote Michael Kumhof (Bank of England): "Central bank issued digital currencies"
16:30 Keynote Arnoud Boot (University of Amsterdam, WRR): "Financialisation and the consequences for society"
16:50 Panel discussion with Michael Kumhof, Arnoud Boot and Stephanie Kelton (moderated by Karim Benammar)
Part II Is the Euro a dismal coin?
17:20 Keynote Stephanie Kelton (University of Missouri-Kansas City, advisor to Bernie Sanders): "The euro dilemma"
17:35 Election debate by prominent Dutch politicians: Ancilla van de Leest (Pirate Party) vs Paul Tang (PvdA, European Parliament) and Thierry Baudet (moderated by Karim Benammar)
Part III Does our future money need nation states? 
18:10 Keynote Brett Scott (author, financial activist): "Hacking the future of money"
18:15 Introduction Lex Hoogduin (University of Groningen)
18:20 Debate Brett Scott and Lex Hoogduin (University of Groningen) (moderated by Karim Benammar)
Closing
18:45 Reflection by Paul Buitink, Richard van der Linde (Depositobank) and Martijn Jeroen van der Linden (TU Delft).
18:55 Closing words by Karim Bennamar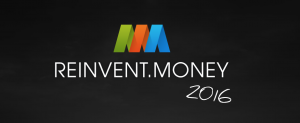 Biographies:
Please check out the following links:
Ons Geld
Full Reserve
Reinvent.Money
Visit the location's website
here
.