VOX Delft, the association for critical and creative thinking, is hosting another free movie night in the TU Library.
Join us in watching and discussing 1997 anime "Perfect Blue," directed by Satoshi Kon. Perfect Blue is a highly rated animated psychological thriller film. It incorporates themes like identity, consumer culture, stardom, stalking, and the boundaries between reality and fiction (or insanity).
As usual VOX provides drinks, snacks and an open environment to express your opinions. Registration here!
This event is organized by VOX Delft in collaboration with SG.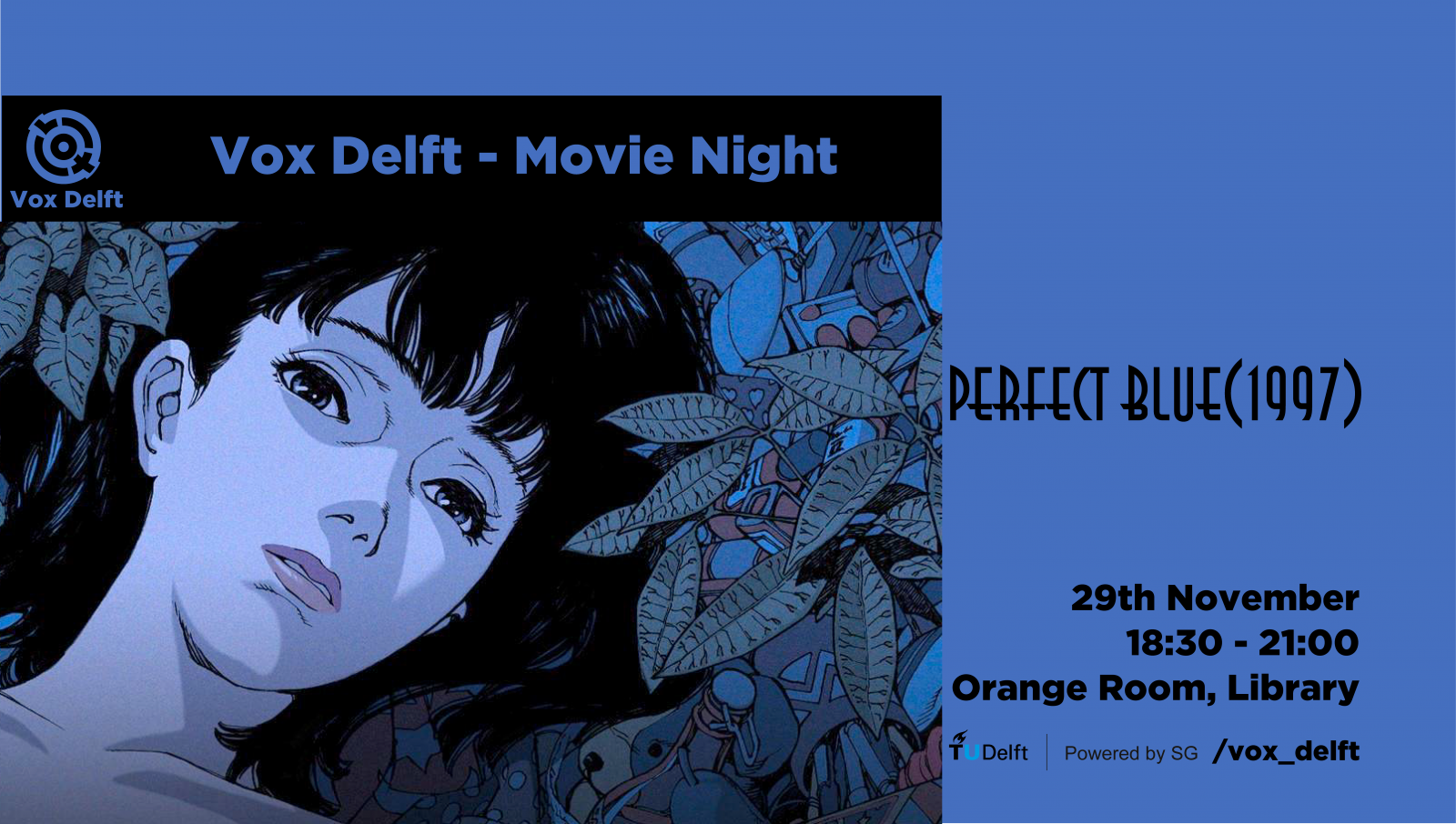 Visit the location's website
here
.