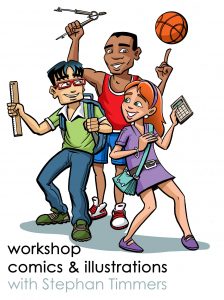 Can you imagine a world with only written text and no illustrations? No lines and strokes and colors and designs to break the monotony of the alphabet? If you're picturing it in your mind right now, then bless your heart, you may have a visually oriented brain. For some people, what you think, see, or feel needs to be put to paper with more than just words.
Whether you're interested in derp style webcomics, grandiose illustrations, satirical comics, or any other form of visual representation, this workshop will introduce you to basic elements of composition, styles, and tools, as well as the general creative process involved with making comics and illustrations.
Stephan Timmers, the trainer of this workshop, is a TU Delft alumnus turned professional illustrator. No doubt you've seen his work in the Delta; otherwise, you can get a sense of his educational comics and illustrations from his website.
Please register by sending an email to SG @ tudelft.nl (without the spaces). This low key workshop is free for students and staff.
Take a look at the other workshops offered in this series by Studium Generale and Sports & Culture. You can sign up for any and all according to your own preference.
May 3rd, Writing 101: Intro to writing with Jolien Strous
May 10th, Creative Writing with Molly Quell
May 18th, Comics & Illustrations with Stephan Timmers
June 1st, Writer's Block with Robbert van Lanschot
June 15th, Journalistic Writing with Jelle de Boer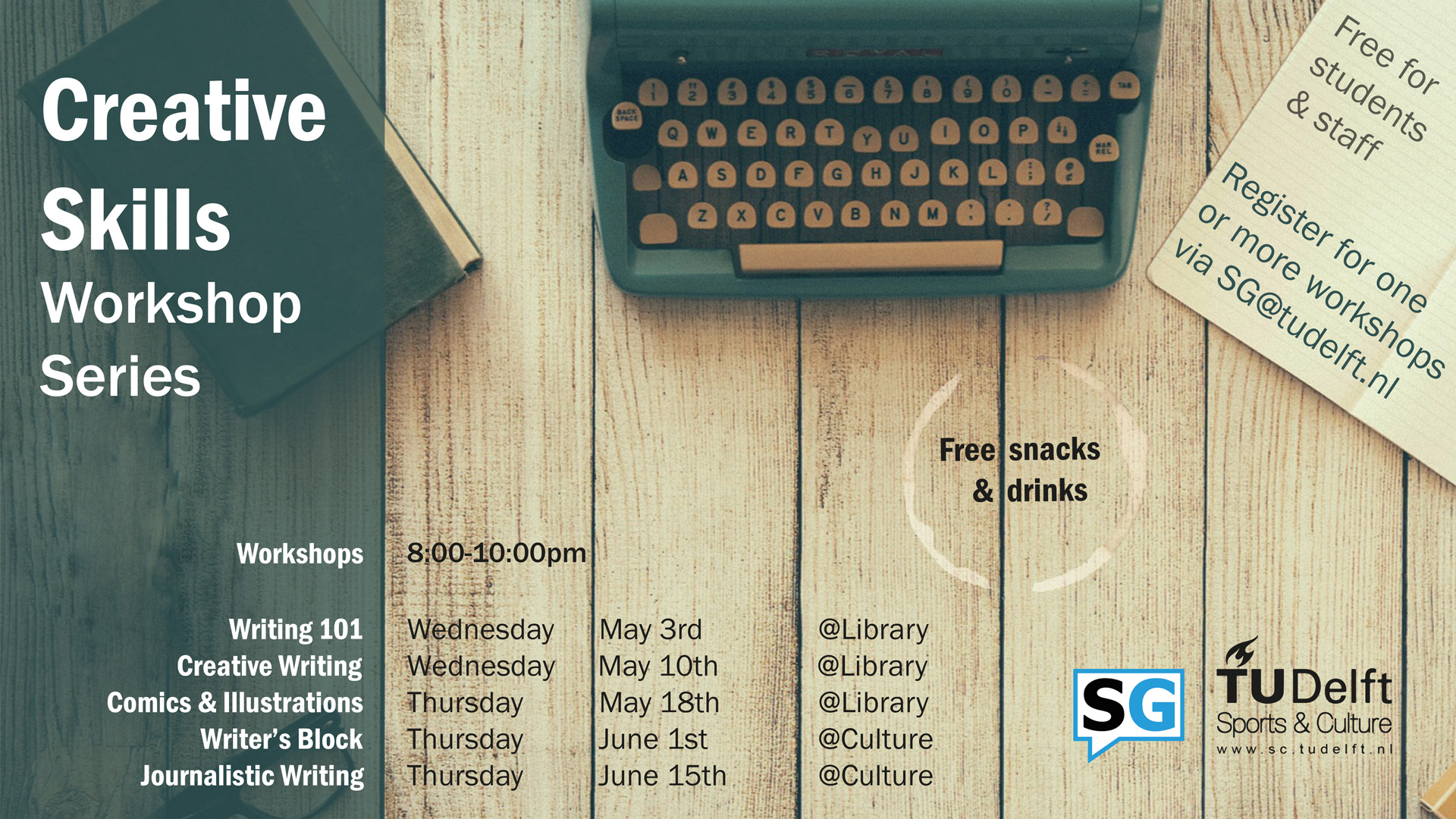 Visit the location's website
here
.